SNAP-Ed Partners With Local Agencies to Make Impacts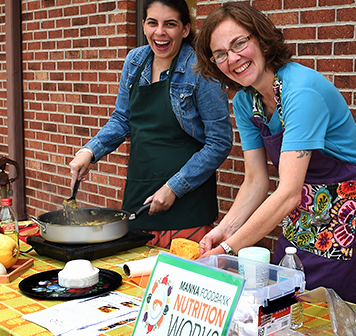 Our Nutrition Educators work closely with community agencies to help residents improve eating patterns by making a healthy choice in food selection. Juliet (pictured on the left) loves to share recipes that utilize local produce during an event hosted by MANNA FoodBank.
MANNA received a large grant from Mission Health to refer food insecure individuals to resources and events. Live cooking demonstrations and direct education encouraged or provided a 'nudge' to choose nutritious foods and make healthier choices while visiting the food bank. Read more about this successful program to build a culture of health here.