Our Team
Lindsey Haynes-Maslow, Ph.D., MHA
Assistant Professor & Extension Specialist
Dr. Haynes-Maslow has many areas of expertise, including food and nutrition policy, chronic disease prevention, community-based participatory research, diversity, and inclusion in foods and nutrition programming.
Dr. Haynes-Maslow researches policies that lead to healthy behaviors. An expert on the intersection between food systems, nutrition, and public health, as well as the impact of government policies driving the food system, she has over 10 years of experience working with non-profit, private, and public organizations that focus on obesity prevention for low-resource communities.
Email: lhmaslow@ncsu.edu
---
Jayne McBurney, MS
Program Coordinator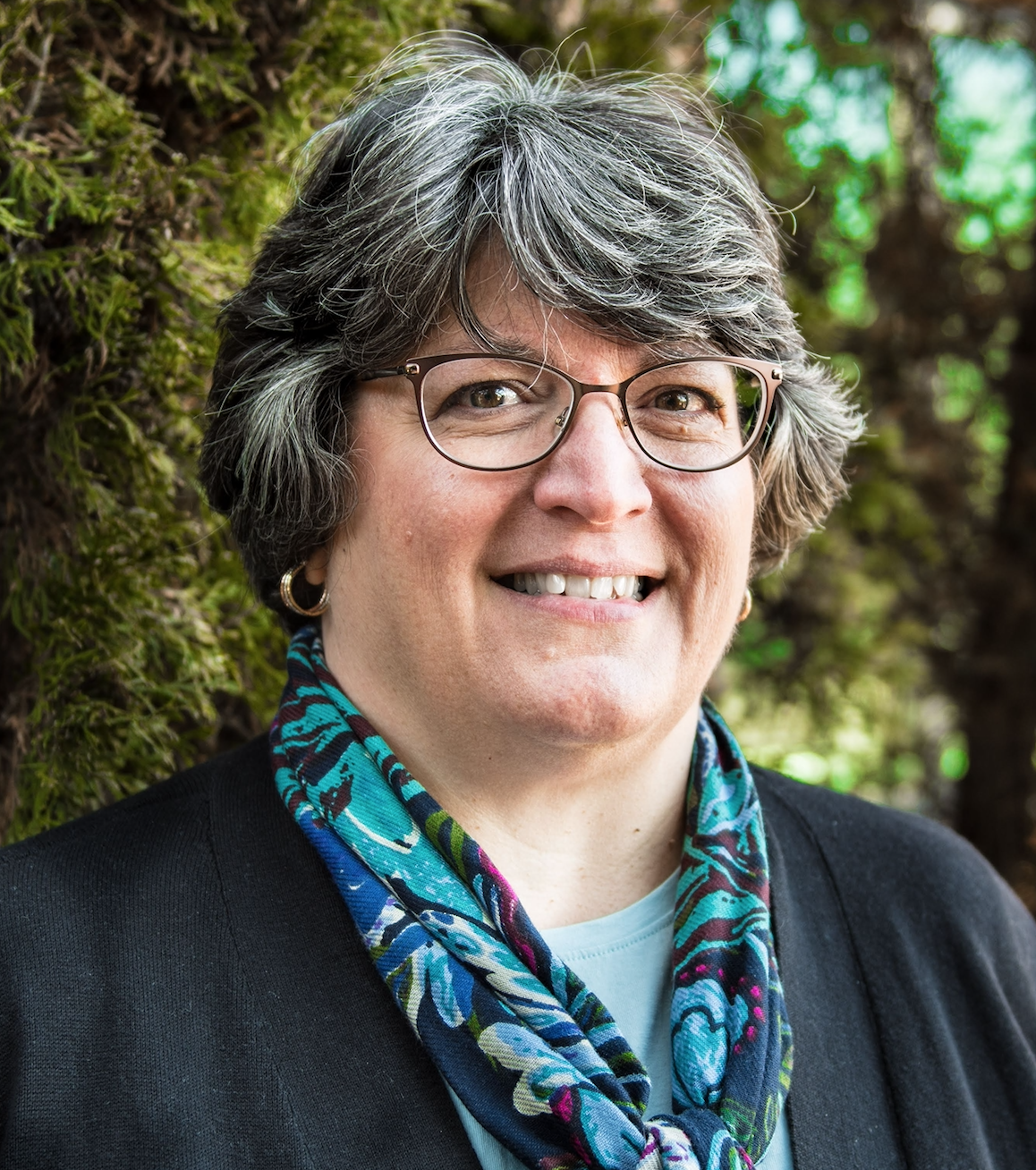 Jayne has a BS in Family Relations and Human Development and a MS in Home Economics Education, completing both degrees at Ohio State University. She coordinates the federal nutrition education program Steps to Health, NC State's Supplemental Nutrition Assistance Program Education (SNAP-Ed). Jayne was a Social Media and Technology Associate for nutrition education programs last year, and a Family and Consumer Sciences Extension Agent with North Carolina Cooperative Extension for 10 years prior to joining Steps to Health.
When not at the office, Jayne enjoys traveling, time with her family, and using her skills and abilities in service projects.
Email: jayne_mcburney@ncsu.edu
---
Kathryn Hoy, MFN, RDN, LDN
Curriculum Development Extension Associate
Kathryn has a BS in Nutrition, a BS in Management, and a BS in Entrepreneurship from Indiana University. She completed a Master of Food and Nutrition in addition to her achieving her RDN/LDN credential at Bowling Green State University in 2011 and is currently a doctoral candidate in Health Promotion, Education, and Behavior at the University of South Carolina with an emphasis on the evaluation of food assistance programs.
Kathryn worked for Cornell University and is an expert in behavioral economics interventions in the food environment. She has over 10 years of experience designing, implementing, and evaluating public health nutrition programs across the country and she has created both national and state-level nutrition curricula.
Kathryn is an avid sports fan and is a former competitive cyclist who is slowly getting back into endurance athletics after having her son in late 2018. She loves to spend time outside with her family, exploring new parks, playing video games, reading all genres, eating good food, and 1950's fashion.
Email: kihoy@ncsu.edu
---
Food and Built Environments Associate
Position is currently vacant.
---
Data Analysis & Food Systems Associate
*Coming Soon*
---
Caren Maloy, MS, RD, LDN
Senior Nutrition Educator
Caren provides direct education programs for adults in the Greater Triangle area. She has over 20 years of clinical and foodservice experience in hospital and healthcare settings with leadership in planning, implementing, monitoring and evaluating healthcare promotion and community-based nutrition education programs. Caren has a BS degree in Foods and Nutrition from Marymount College and an MS in Foods and Nutrition from Florida State University.
In designing and facilitating nutrition education programs for limited-resource populations, Caren motivates and coaches adults to improve their nutrition and health through access to classroom and remote nutrition education classes as well as guided supermarket tours.
Email: cbmaloy@ncsu.edu
---
Christian Woods
Nutrition Education Outreach and Materials Management
Extension Assistant
Chris began his 9-year stint at NC State as a CALS student and has evolved into an employee on campus while completing his Bachelor of Science in Nutrition. His road to his current position with SNAP-Ed was a definitive one as he pushes towards furthering his education and becoming an expert in the nutrition field. He intends to earn his Masters Degree and become an RD/LDN.
When not working, Chris enjoys reading, music, and funny YouTube videos. He enjoys Japanese and Jamaican cuisine.
Email: cgwoods@ncsu.edu
---
Virginia C. Alejo-Lopez
Nutrition Educator
Burke and Caldwell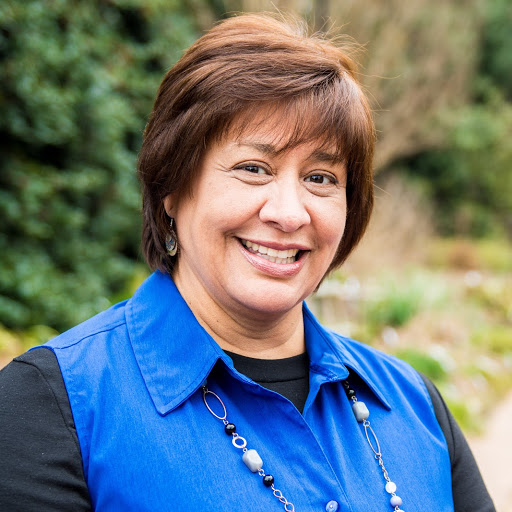 Virginia is a native of California and moved to North Carolina 11 years ago. She received her Bachelor of Science in Health Promotion in 2014. Prior to Steps to Health, She worked for Caldwell County Department of Social Services as an Income Maintenance Caseworker where she assisted low-income individuals and families with the eligibility process for food benefits.
Virginia's personal journey to a healthier lifestyle motivated her to share her experience in a new arena as a Nutrition Educator. She now helps educate children and adults to make healthy food choices and live a more physically active lifestyle. Virginia enjoys reading, biking, and taking walks. She also has a heart for missionary work and has traveled to several countries where she has helped build churches and served as a Spanish interpreter.
Email: vcalejol@ncsu.edu
---
Meghan Baker, CHES
Nutrition Educator
Duplin and Sampson

Meghan has a Bachelor of Science in Public Health Studies with a concentration in Community Health and Global Health from the University of North Carolina Wilmington. Previously she has worked with the New Hanover, Pender, and Brunswick County Cooperative Extension offices as a Family and Consumer Science Agent Intern. Meghan is passionate about people and helping them live happier and healthier lives through nutrition and fitness education. She is excited to bring her love for health to the Duplin and Sampson County communities.
Some of Meghan's hobbies include spending time at the beach, walking her dog, and traveling any chance she gets.
---
Breyana Davis, MPH
Nutrition Educator
Pender and New Hanover

Breyana has an MPH in Community Health from Armstrong State University and is CHES certified. She has previous experience working with SNAP populations in Georgia where she focused on PSE intervention in low-income communities. Her previous work has provided her great experience with healthy retail initiatives, community-based education programming, faith and health initiatives, and social marketing campaigns. Some of Breyana's hobbies include cooking, traveling, and attending festivals.
---
---
Juliet Eirikis
Nutrition Educator
McDowell and Mitchell
A native of Florida, Juliet completed her Bachelor of Science in Family, Youth and Community Sciences at the University of Florida with minors in Health Science and Florida teaching. Juliet has a strong background in nutrition-based research in elementary schools. She enjoys hearing feedback from program participants about adopting healthier behaviors.
Juliet enjoys hiking and exploring the mountains and culture in western North Carolina.
Email: jmeiriki@ncsu.edu
---
Jennifer Morgan
Nutrition Educator
Randolph, Montgomery, Alamance, and Guilford
Jennifer has a Bachelor of Science in Human Nutrition and Dietetics from The University of North Carolina at Greensboro. With a passion to educate and motivate people and communities on how to stay in control of their health, Jen helps schools to create healthy environments that support the healthy lifestyle choices of the staff, students, and families.
When she is not doing the job she loves, Jen enjoys paddle boarding, hiking, and playing competitive kickball.
Email: jlmorga7@ncsu.edu
---
Lauren Morris, RD, LDN
Nutrition Educator
Halifax and Northampton
Lauren is a native of Halifax County and has been a Registered Dietitian since 2010. She received her B.S. degree in Nutrition and Dietetics from East Carolina University and completed her dietetic internship at Western Carolina University. Her previous work experience includes clinical and community nutrition. Most recently, she worked as the Health Matters Associate in Northampton County Cooperative Extension. It is with her previous experiences that she is able to truly connect with the need for nutrition education, healthy food access, and physical activity access for residents in Halifax and Northampton County.
When not working, she thoroughly enjoys spending time with her growing family especially on Lake Gaston and beach vacations.
Email: lcmorri5@ncsu.edu
---
Jacqie Shoe, MS, RD, 

LDN


Nutrition Educator
Davidson
Jacqie has a BS in Nutrition from UNC-Greensboro, a MS in Nutrition from Meredith College, and completed her Dietetic Internship at Virginia Tech. Prior to working with Steps to Health, she was a nutritionist for Forsyth County's WIC program and worked as a cook preparing kid friendly foods at a children's museum in Raleigh, NC. In her free time, she enjoys cooking, long walks with her dog, and spending time with family and friends.
Email: jashoe@ncsu.edu
---
---
Shannon Hoffman
Administrative Support Specialist
Shannon provides data entry, office support, and year-end reporting assistance for the Steps to Health program. She has a degree in Business Administration and a degree in Marketing.
Shannon has worked for several statewide non-profits and other industries, including the College of Veterinary Medicine. Her background is diverse, and her perspectives and ideas are unique and valuable to the team. In her spare time, she is either judging a horse show, riding her mules and donkeys in the mountains, or working on her farm.
Email: sshoffma@ncsu.edu